The delegation of Uzbekistan took part in the international event
The granting of the status of "Capital of Islamic Culture" by the Islamic World Educational, Scientific and Cultural Organization (ICESCO) to the cities of Muslim countries is an international recognition of the work done in that country to study and widely promote Islamic civilization and Islamic values. At one time, the cities of Tashkent and Bukhara of Uzbekistan were considered worthy of this prestigious status.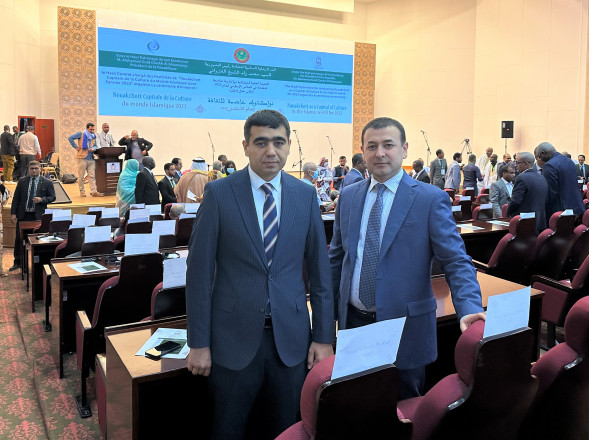 In 2023, the city of Nouakchott, the capital of the Islamic Republic of Mauritania, received such a status. In this regard, an international event was organized in Mauritania at the initiative of the President of the country, Mohamed Ould Ghazouani.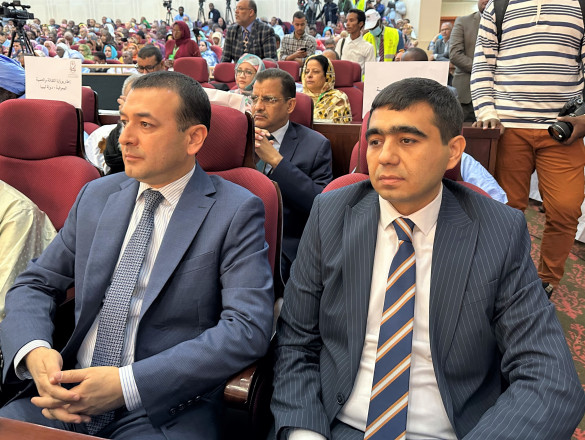 The delegation of our country, consisting of Dilshodkhan Bobojonov, Head of the Department of International Relations of the Committee on Religious Affairs under the Cabinet of Ministers, and Jamoliddin Karimov, Director of the Imam Maturidi International Scientific Research Center, took part in this event based on the proposal of the Mauritanian government.
Mauritanian President Mohamed Ould Ghazouani, Secretary General of ICESCO Dr. Salim al-Malik, heads of influential international organizations, representatives of the diplomatic corps, scholars took part in the event.
Within the framework of the conference, various cultural programs were organized, including an exhibition of manuscripts, book presentations, and scientific seminars.
It should be noted that this event serves to unify cultural concepts and widely promote Islamic culture on an international scale.